On Tuesday 25th August 2020, the Investing in Horticulture, commonly known as HortInvest Project held a kickoff event on financial and business management capacity building program for 30 small and medium enterprises (SMEs) involved in the horticulture value chain in Rwanda.
Through this 5-month program, the HortInvest project aims at empowering 30 SMEs in a financial and business management capacity building program including 11 that received funds from its investment and innovation fund (IIF) and other 19 that could not qualify for the funds.
In his opening remarks, the HortInvest Project Manager, Mr. Gupta Banjara, highlighted the importance of the financial and business management capacity building for SMEs in the horticulture sector.
"This training provides a win-win situation for both SMEs and farmers. When an SME grows and sustains its business, a farmer is impacted as well. We want to alleviate poverty by increasing households' productivity in horticulture; and we believe when SMEs are able to sustain their businesses, they will increase demand, therefore give more opportunities and motivation to farmers".
Gupta Banjara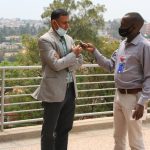 The HortInvest project has set-up a five million Euros investment and innovation fund (IIF), to mobilize private sector investments and promote innovations in production and marketing of horticultural products through a co-funding approach.
Last year, the project advertised a call for proposal, where 30 SMEs reached a final stage. Among them, 17 won the competition. During the due diligence exercise, the project realized that all of the 30 SMEs needed strong financial and business management skills. Identified key areas were, but not limited to organizational development, writing bankable businesses, high quality products and services delivery, business-marketing as well as business and financial management of enterprises.
In this regard, this year 2020, the HortInvest Project organized a capacity building for 30 SMEs involved in the horticulture value chain across the country. The project targets both SMEs which received funds from IIF and those who could not qualify for the funds.
Fidens Second Iragena, the Managing Director of the North Harvest Ltd owning a website specializing in selling horticultural produce, the Park and Pick commended the training as it will support boosting his business.
"This is a very important program for us. We will acquire skills of managing our business activities, as well as retaining our clients. In the first year of our operations, we have been able to attract more than 600 clients (that were ordering horticultural commodities from our company), but we could only retain 27% of them. This capacity building will help us satisfy and retain our clients resulting in increasing our suppliers who are farmers. Moreover, we believe once our SMEs are strengthened, we could be able to win funds such as those of the HortInvest project or any other similar program."
Fidens Iragena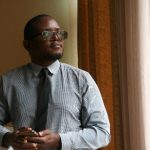 Nezerwa Plus Ltd is one of the SMEs that won funds from the HortInvest project. Bernard Ndagijimana, the Operations and Partner Relations Director of the Nezerwa Plus Ltd, pointed out the farmers will benefit from this program.
"Farmers will get an extended market of horticultural produce and earn more money. In fact, with the HortInvest funds, we have grown our staff team and will increase our production which requires more raw materials. For this, we will train our partner farmer cooperatives in terms of both business and financial development and good agricultural practice." said Bernard.
The HortInvest is a four-year project funded by the Embassy of the Kingdom of the Netherlands. The main objective of the project is to increase the horticulture sector's relative contribution to Rwanda's economy; and, improve food and nutrition security of poor households in six districts of Karongi, Muhanga, Ngororero, Nyabihu, Rubavu and Rutsiro in Rwanda. The project is implemented in a consortium of five organizations led by SNV.